The Four Cs
Cut
The cut of a diamond refers both to its shape and its facet style. The quality of the cut essentially determines the light performance of a diamond and can have the greatest effect on its value.
Colour
The colour in diamonds ranges from totally colourless through a progression of tinted and lighter colours to fully saturated Fancy Colours. In colour grading the Yellow or Cape Series is used as a basic standard.
Carat
The Carat (metric carat) is the international unit of weight for diamonds, coloured gemstones and pearls.
1 carat = ½ or 0.2g
The carat is further divided into points, a unit of weight used only for diamonds.
1 point = 1/100 (0.01) carat.
Clarity
The clarity of a diamond refers to its optical quality. Grading of clarity is based on the size, number and position of any internal and external flaws of imperfections, using a standard Clarity Grading system.
Proportions
The proportions or relative dimensions establish the main angles of reflection and essentially determines the amount of light returned from the top of a diamond. Ideal proportions lie within a narrowly defined range, calculated to yield the highest possible light return.
Symmetry and Finish
Symmetry refers to the uniformity of shape and the precision of cutting. Finish refers to the quality of the surface finish or polish. Both symmetry and finish play a part in determining the quality of the light returned.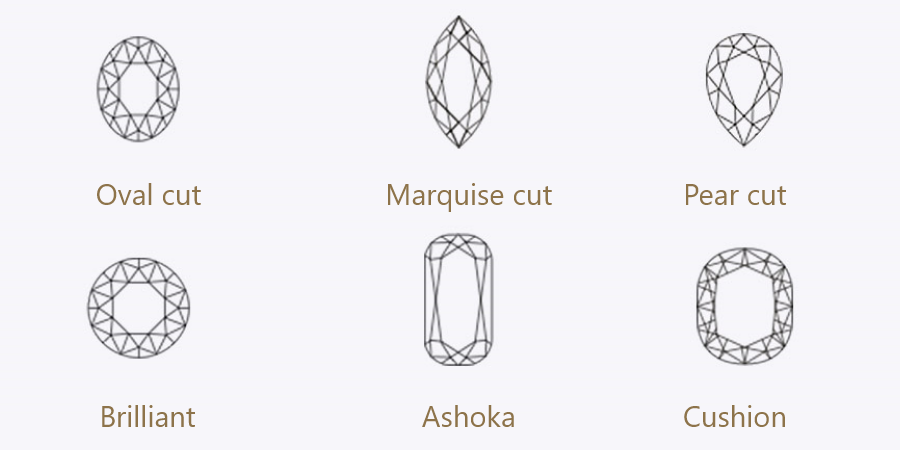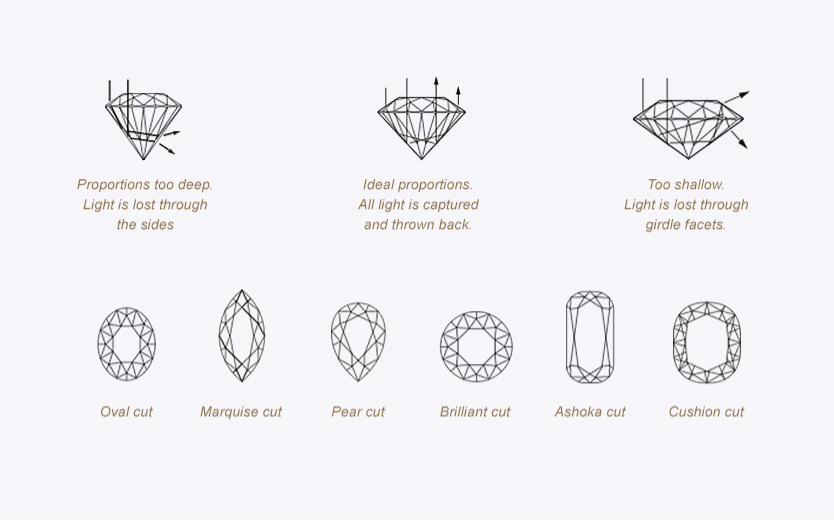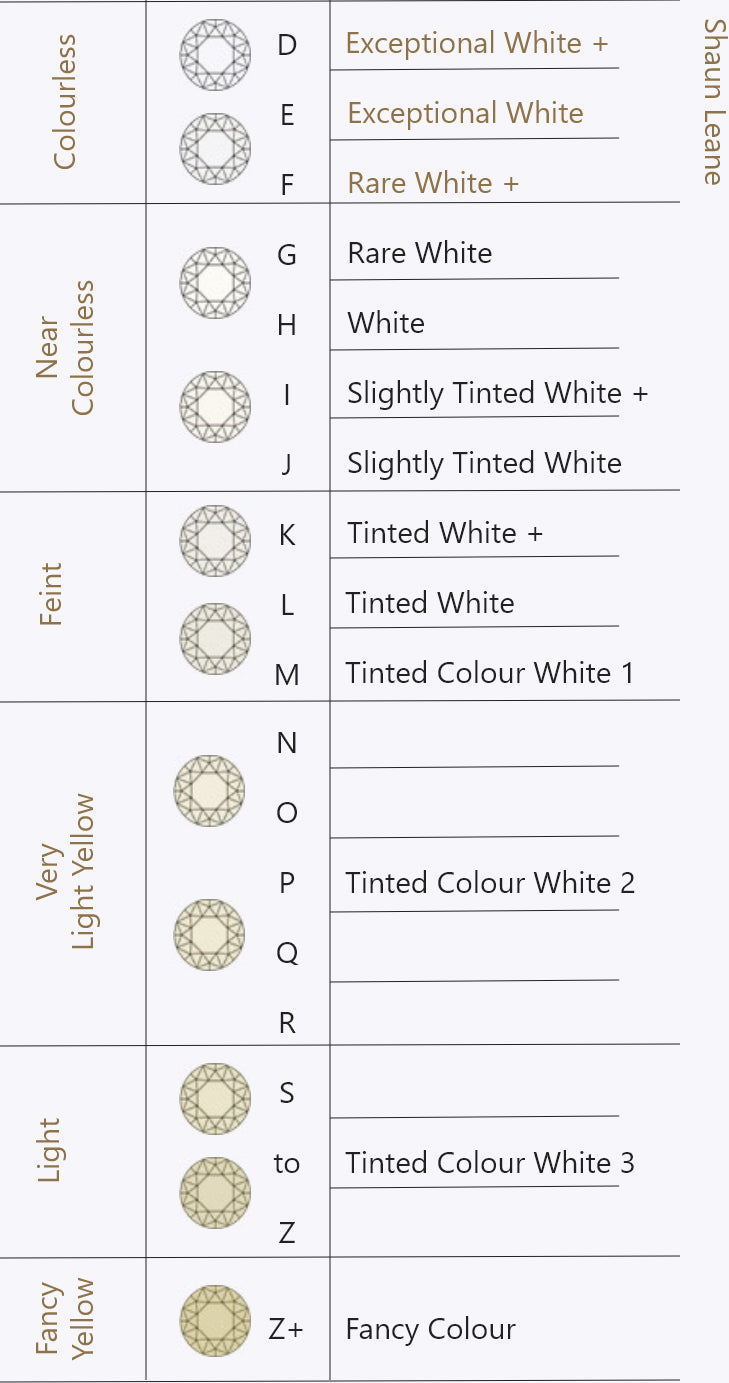 Size and Carat Weight
A diamond's size-to-weight relationship varies according to its proportions. On average, a well made 1 carat, round brilliant cut has a diameter of around 6.5mm.
Carat Value
In determining the carat value of a finished diamond, each of the 4 Cs is considered. For each step of improvement in clarity or colour the value is increased. As the carat weight increases the premium factors for both colour and clarity are also increased.
Cut Quality and Carat Value
The quality of the cut can have the greatest influence on value. Superior cuts take more time, require greater skill, and yield lower finished weights adding significantly to the overall cost and ultimate per carat value.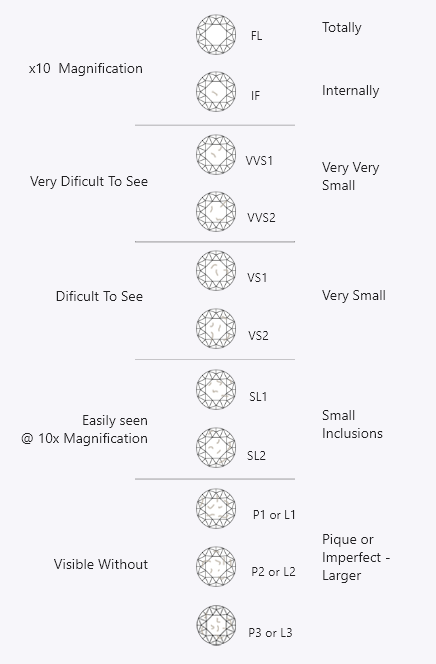 Caring For Your Ring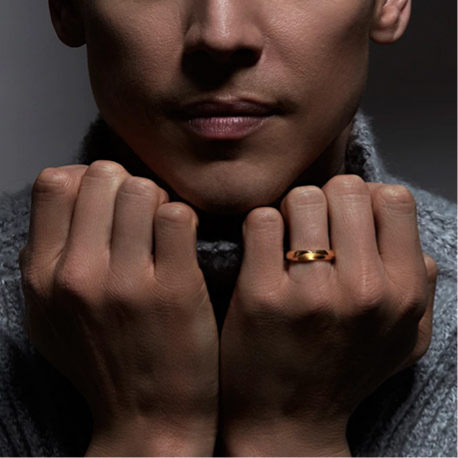 Caring properly for your jewellery is essential to ensuring its longevity and helps to avoid unnecessary repairs. We generally recommend using a silver polishing cloth once a month to wipe the surface of your jewellery with gentle pressure to help prevent any tarnish and also to cleanse the metal of skin, perfume, food or other "outside" particles, taking care not to wipe any pearls that may be present. These polishing cloths are made of soft cotton and impregnated with a specific cleaning solution; Selvyt is a good brand that is used in-house. We would discourage using commercial liquid polish or "dips" on your jewellery, as these can sometimes be too abrasive and, when used too liberally, can also remove any deliberate oxidisation detail.
We would also recommend removing rings when washing your hands or moisturising and in particular when doing the washing up - washing up liquid is one of the only substances that can actually wear down diamonds over time so that they lose their lustre. Additionally, it is always advisable to avoid wearing jewellery when doing manual labour (such as gardening or home DIY), cleaning, doing exercise or playing sports.
Please note on yellow and rose gold vermeil jewellery it is essential to follow the above guidelines to avoid excessive wear and tear on the plating. However if you do require replating please contact info@shaunleane.com.
To protect your jewellery, pieces should be individually placed in a pouch or within a soft lined box to stop them being scratched or tangled. Ideally store your jewellery in a dark, cool and dry place, and try to keep pieces apart, so that they don't rub together or tangle up.
The Kimberley Process, GIA Certification, Conflict Diamonds
The Kimberley Process (KP) unites administrations, civil societies, and industry in reducing the flow of conflict diamonds - 'rough diamonds used to finance wars against governments' - around the world.
Who Or What Is The GIA?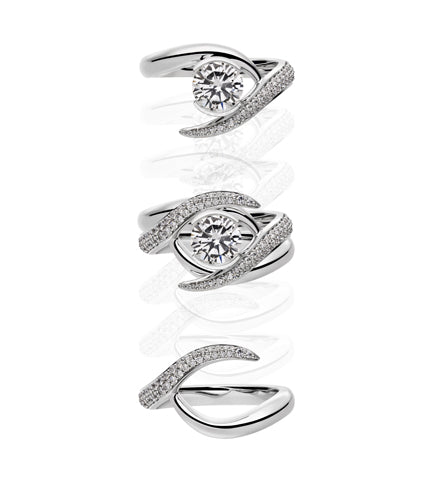 Who Or What Is The GIA?
The Gemological Institute of America, is a non-profit independent institute dedicated to research and education in the field of gemology and the jewelry arts. When it was founded in 1931, GIA's mission was to protect all buyers and sellers of gemstones by setting and maintaining the standards used to evaluate gemstone quality. By 1953 the GIA had developed its own International Diamond Grading System.
What is a GIA Certificate?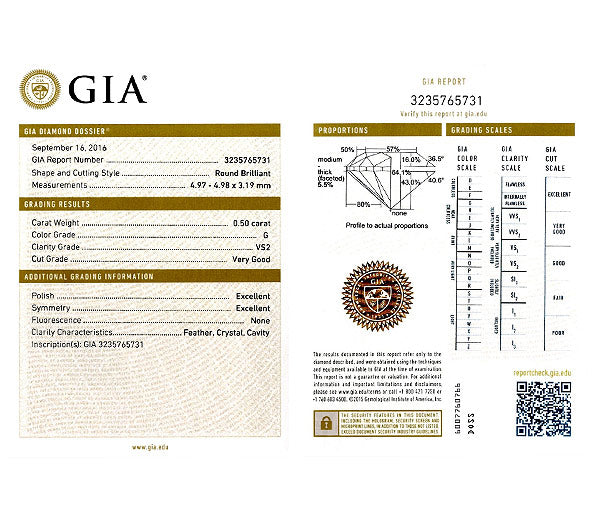 What is a GIA Certificate?
A GIA Certificate is a document, sometimes known as a diamond grading report, dossier, or a diamond analysis document that contains a full scientific and unbiased assessment of your diamond's 4Cs. GIA tests every diamond submitted to establish its authenticity as a diamond and whether it's been subjected to treatments. GIA reports provide a full description of the diamond, including color, weight, measurements, and cutting style, and disclose any known treatments
Ring Size Guide
Measure your ring size at the end of the day when fingers are at their largest. Consider the width of the band, a particularly thick band will feel tighter than a thin band so you may want to buy a full size larger than your normal ring size. Ensure that your ring sizer fits comfortably, snug enough so that so that it will not fall off, but loose enough to slide over your knuckle.
| UK SIZE | US SIZE | EU SIZE | DIAMETER | CIRCUMFERENCE |
| --- | --- | --- | --- | --- |
| F | 3 | 44 | 14.0mm | 43.8mm |
| G | 3.5 | 45 | 14.4mm | 45.0mm |
| H | 3.75 | 46 | 14.8mm | 46.2mm |
| I | 4.25 | 47 | 15.2mm | 47.4mm |
| J | 4.75 | 49 | 15.6mm | 48.6mm |
| K | 5.25 | 50 | 16.0mm | 49.8mm |
| L | 5.75 | 51 | 16.4mm | 51.0mm |
| M | 6.25 | 52 | 16.8mm | 52.2mm |
| N | 6.75 | 53 | 17.2mm | 53.5mm |
| O | 7 | 55 | 17.6mm | 54.7mm |
| P | 7.5 | 56 | 18.0mm | 56.0mm |
| Q | 8 | 57 | 18.4mm | 57.3mm |
| R | 8.5 | 58 | 18.8mm | 58.6mm |
| S | 9 | 60 | 19.2mm | 59.9mm |
| T | 9.5 | 61 | 19.5mm | 61.1mm |
| U | 10 | 62 | 19.9mm | 62.4mm |
| V | 10.5 | 63 | 20.3mm | 63.7mm |
| W | 11 | 65 | 20.7mm | 64.9mm |
| X | 11.5 | 66 | 21.1mm | 66.1mm |
| Y | 12 | 67 | 21.5mm | 67.3mm |
| Z | 12.5 | 68 | 21.9mm | 68.5mm |
*this is only a guide and we will size the ring up to X