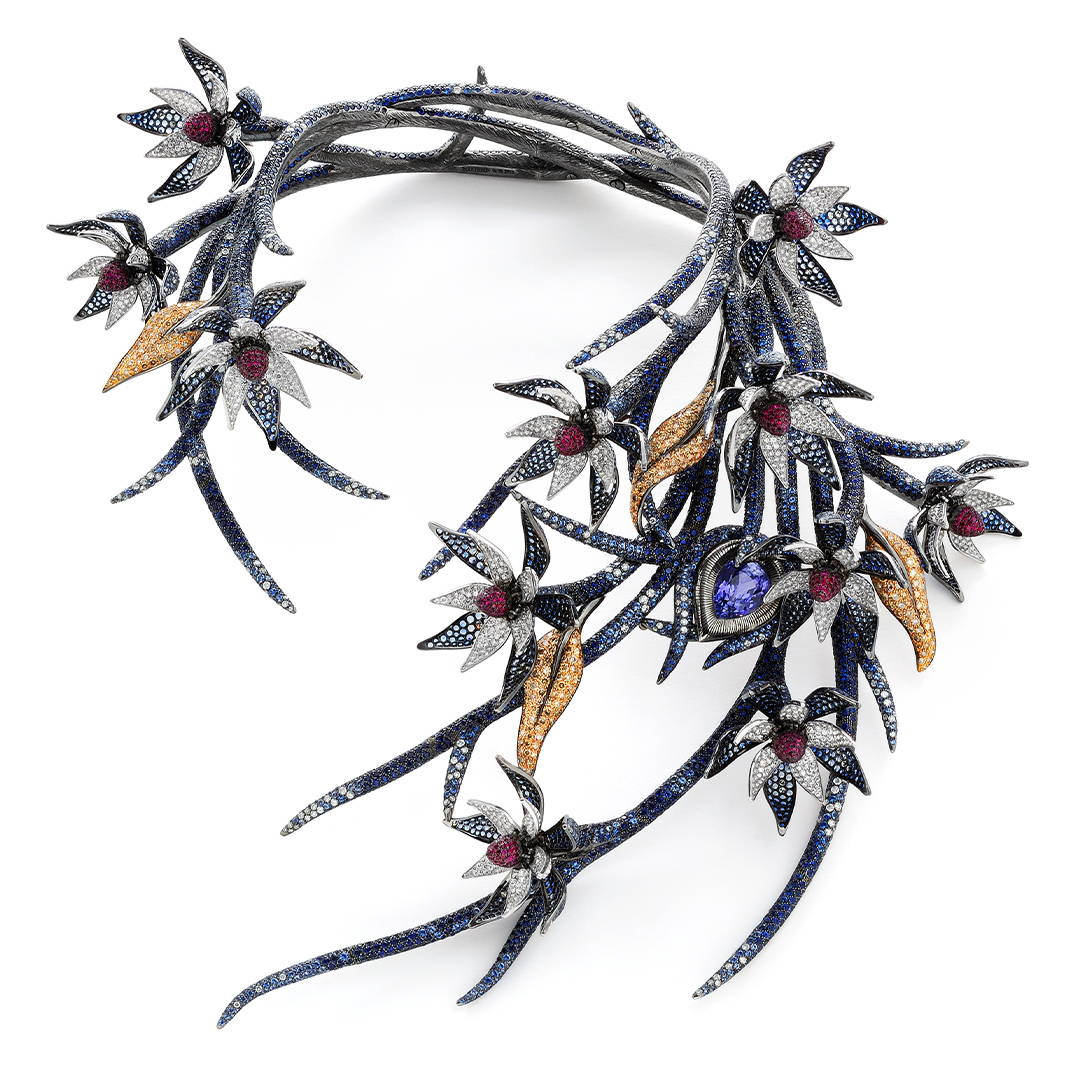 Queen of the Night Necklace
18CT BLACKENED GOLD, COLOUR CHANGE PURPLE SAPPHIRE, DIAMONDS, RUBIES, SAPPHIRES
In Paris, France, October 2008, the high jewellery maison, Boucheron celebrated 150 years with an iconic necklace; designed by Shaun Leane, who was hand-picked to bring his futuristic vision to Boucheron's hallowed workrooms.
To make an enquiry, please contact Laura Fumagalli, Head of Private Clients at Laura.Fumagalli@shaunleane.com
Queen of the Night draws inspiration from Place Vendôme itself; and the reclusive Countess de Castiglione - Virginia Oldoïni Rapallini, whose dark beauty emerged only at night, to walk the streets of Paris under a cloud of shadows, reeling from a social scandal. Her great extravagance is reflected in Leane's extraordinary neckpiece of magnificent beauty and technical virtuosity.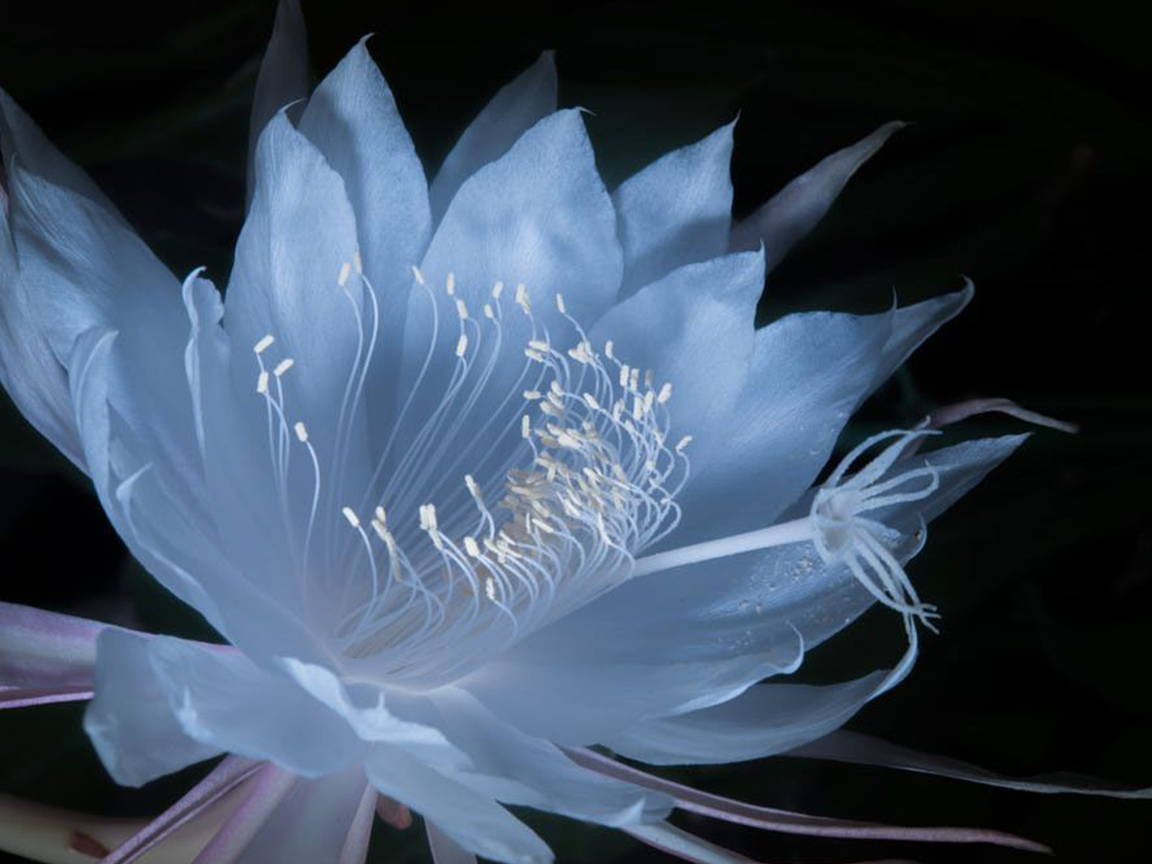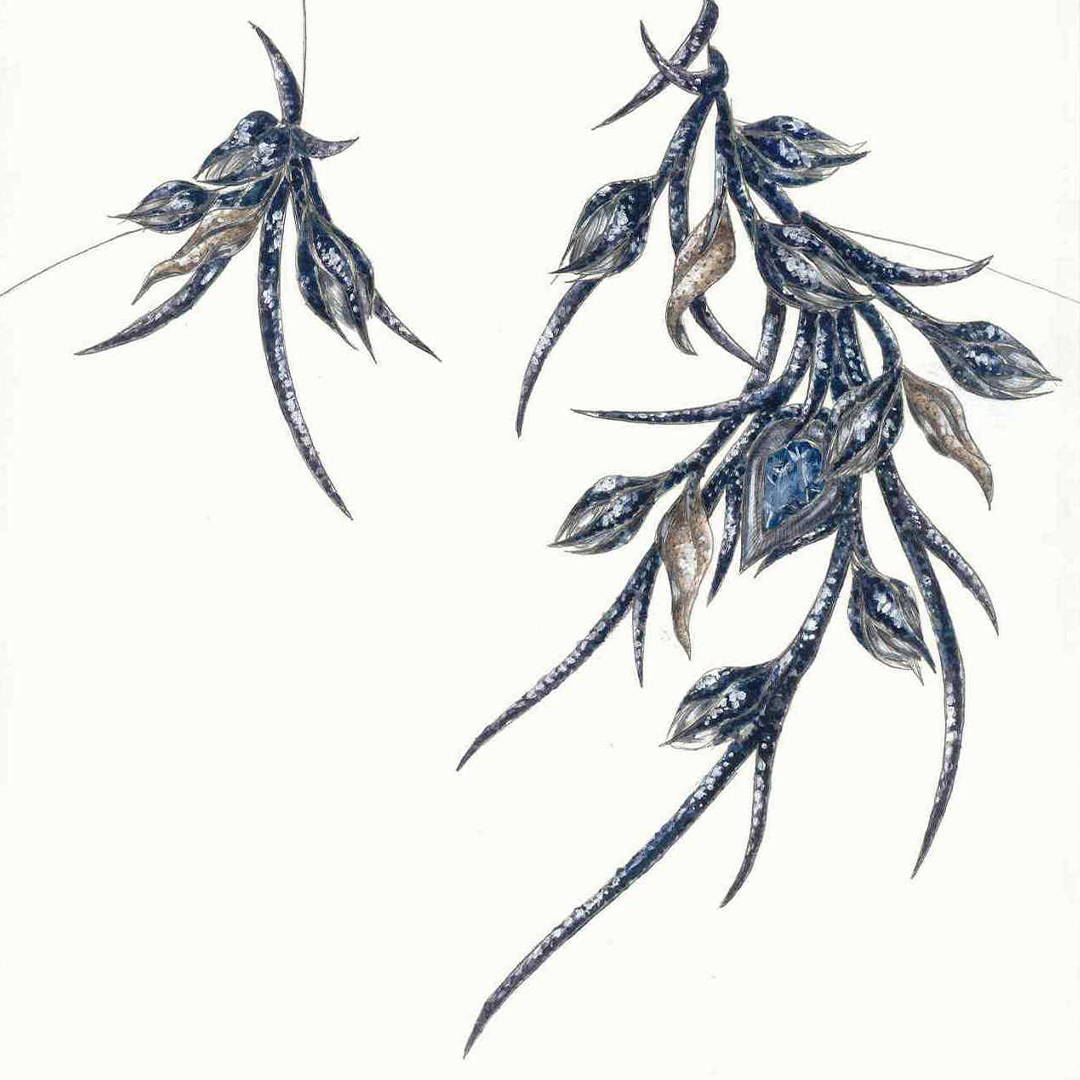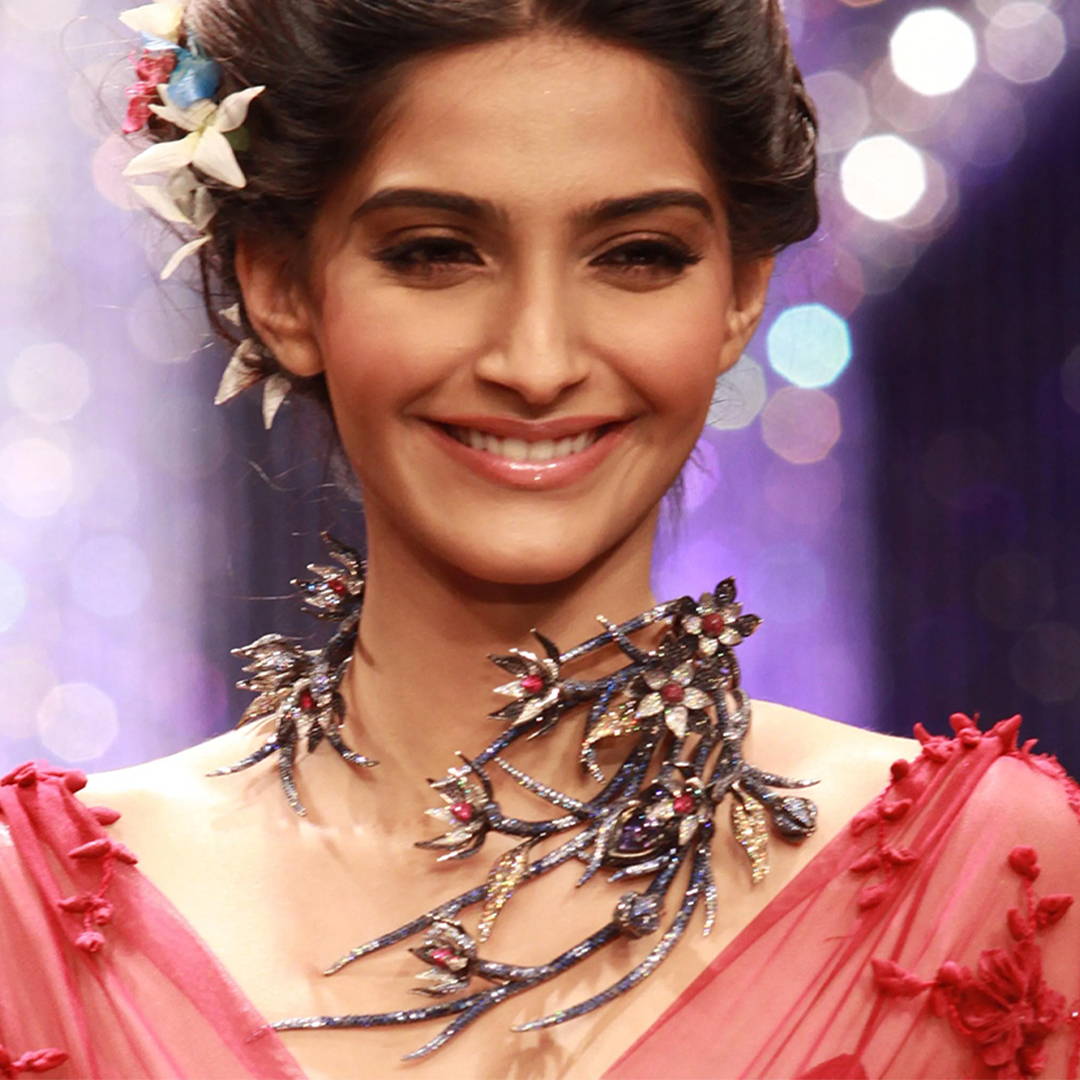 The Queen of the Night wraps around the neck, open-ended, asymmetric, alive with flowers silhouetted in blackened gold; pavé-set on the outside with blue sapphires and inside with white diamonds. Scattered leaves of copper coloured diamonds enclose bejewelled flowers; underneath each, a secret push-button to open and close each bud manually.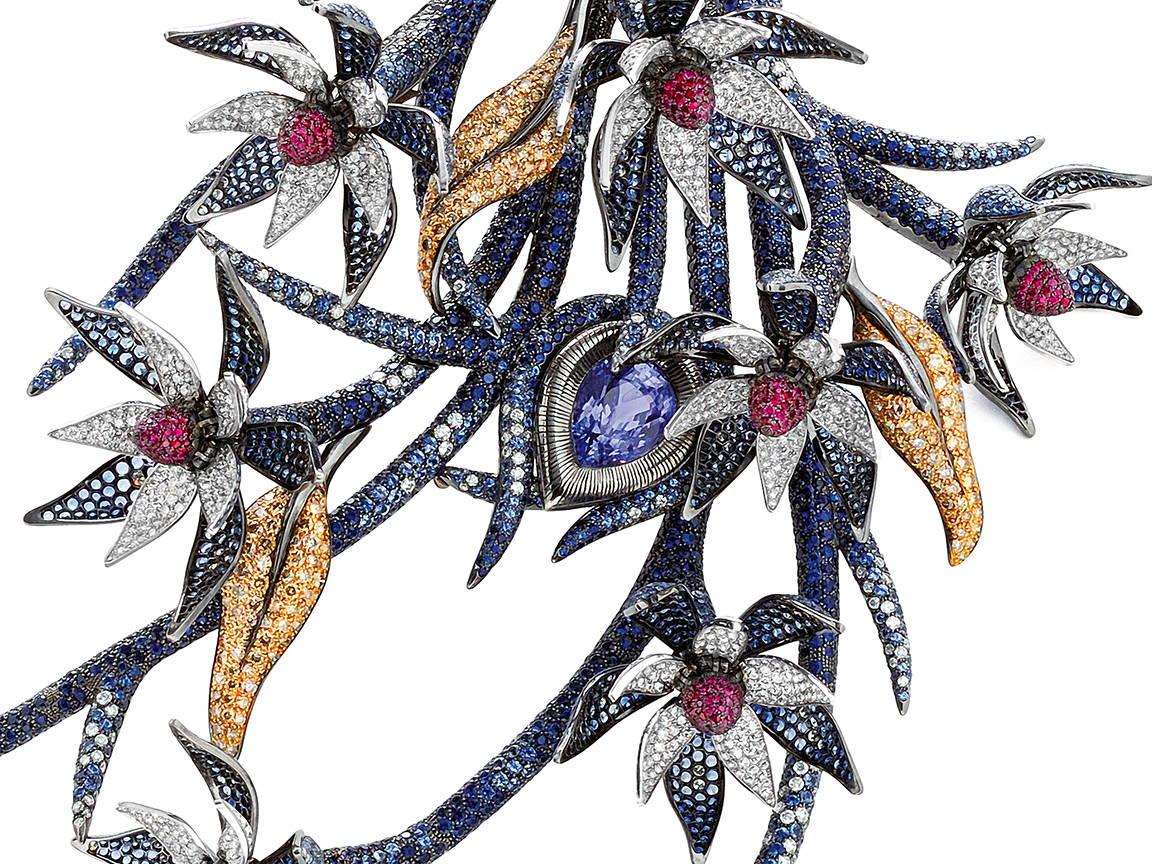 Open, the flowers reveal glistening rubies – and the legendary passions of the femme fatale. Closed, the piece takes on the whispered allusion of the countess – beautiful but reclusive. Thorny diamond stems nestle a striking pear-shaped lilac 15.29 carat sapphire; detachable, it can be worn as a pendant.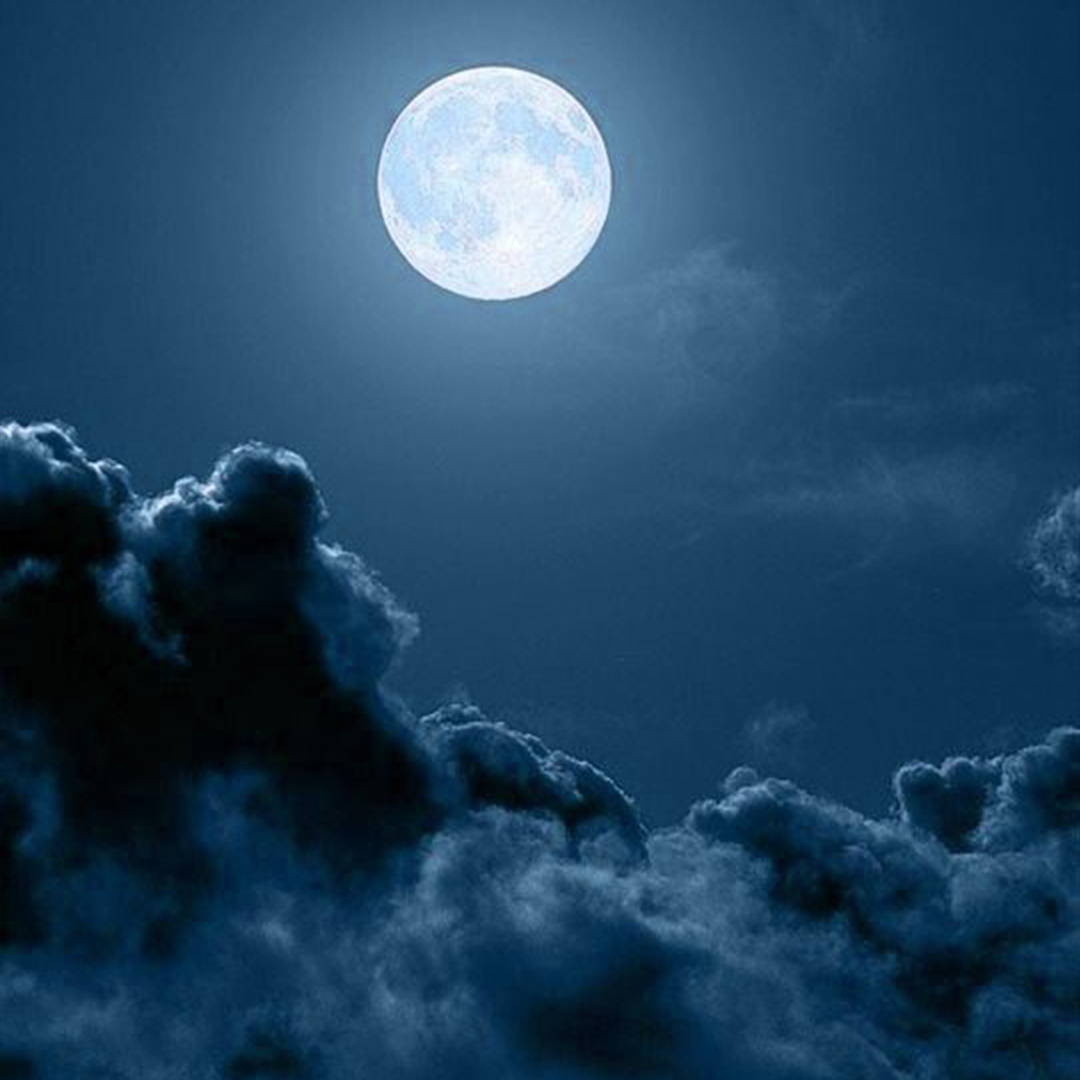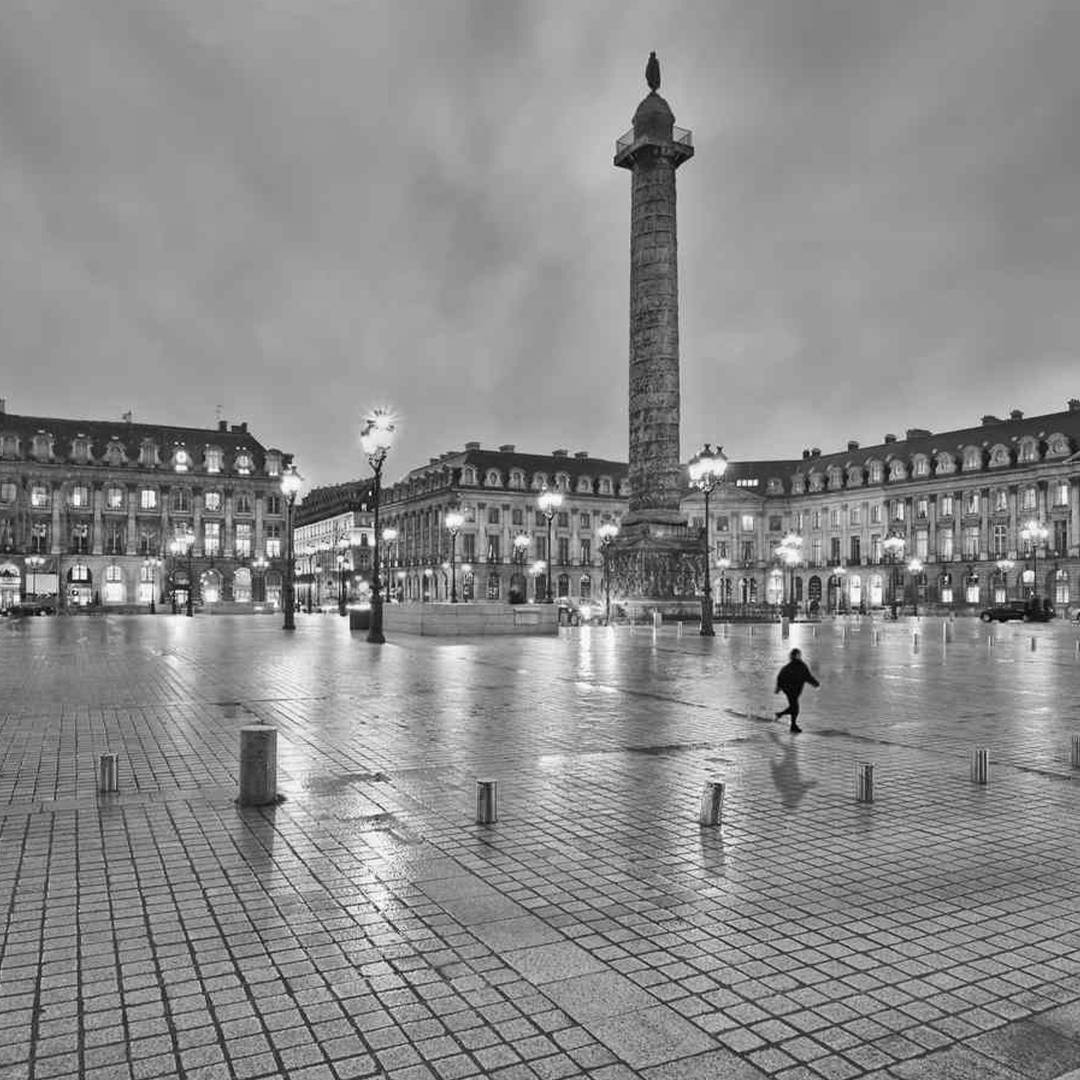 Queen of the Night contains many such hidden details; nothing is quite what it seems. Taking Boucheron's artisans 1,600 hours to complete, it is a tour de force of imagination and hand-craftsmanship.