Serpent's Trace Couture Diamond Set
18CT WHITE GOLD & DIAMONDS
Serpent's Trace is Shaun Leane's iconic collection of bejewelled snake endoskeletons that wrap around wrists, enclose necks and sway from earlobes. Using traditional gold-smithing expertise, Leane has devised and crafted an incredible vertebrae of interlocking pieces of sculpted white gold, which sit and then slither over our skin, like an external skeleton.
To make an enquiry, please contact Laura Fumagalli, Head of Private Clients at Laura.Fumagalli@shaunleane.com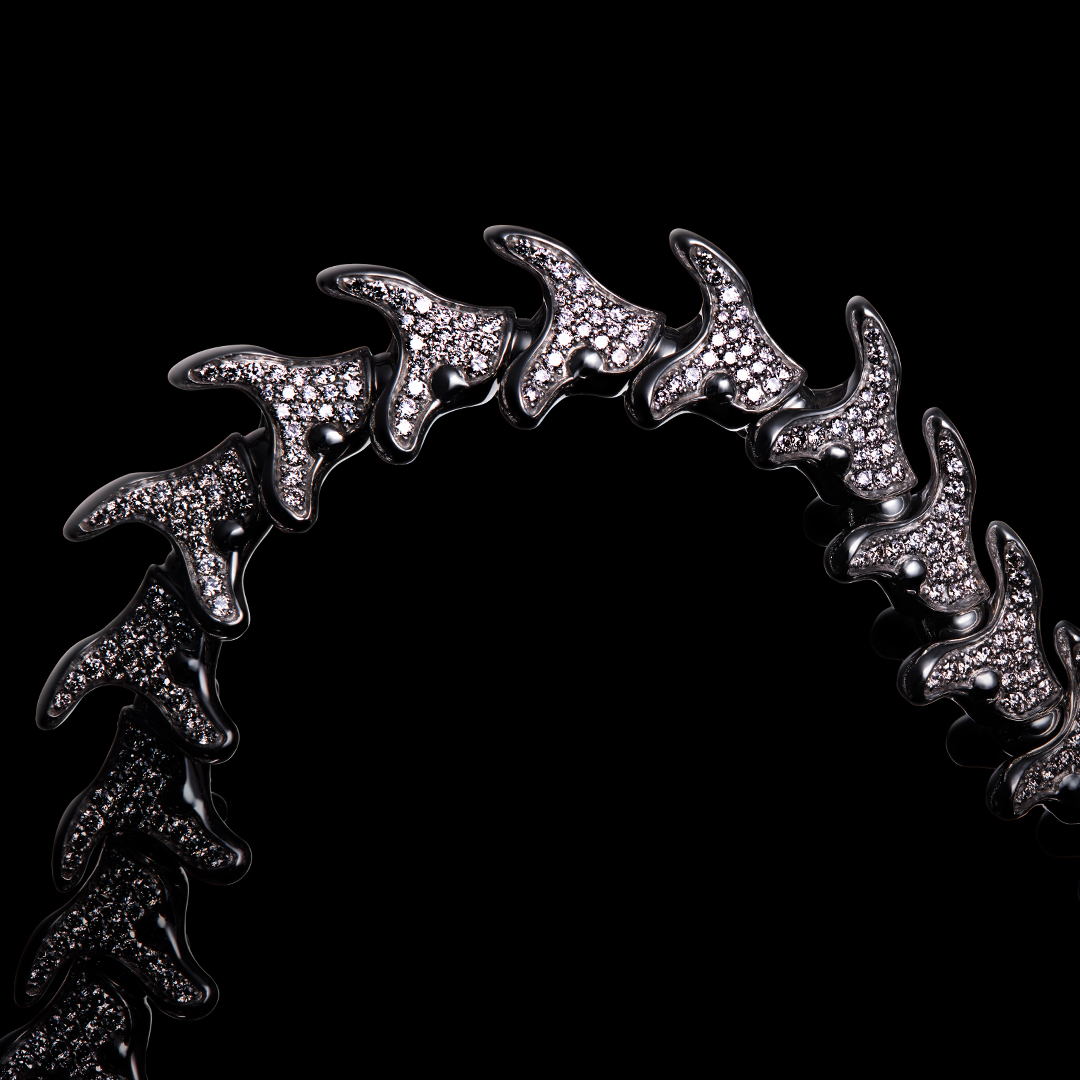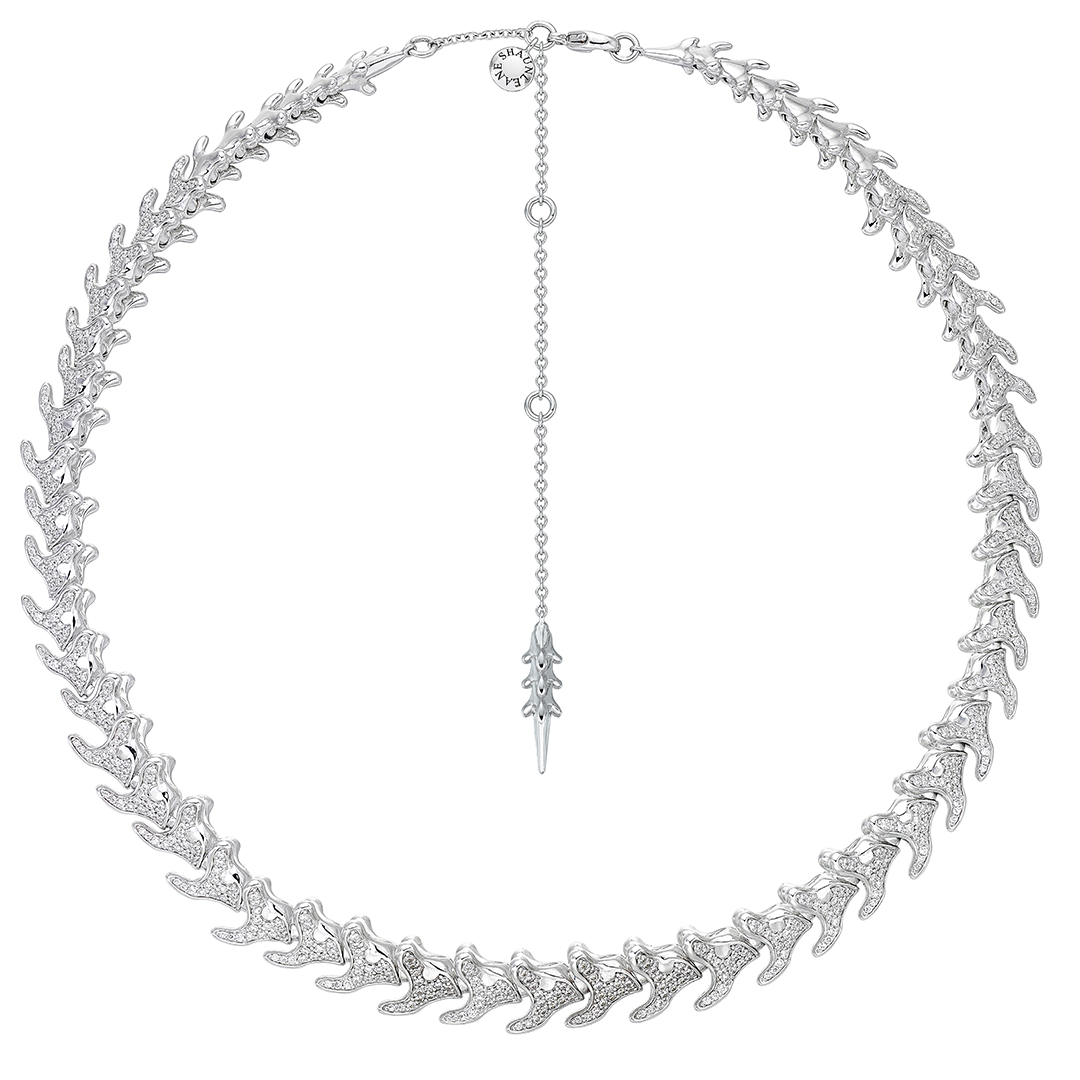 In echoes of his galvanised Spine Corset for Alexander McQueen, Serpent's Trace is Leane at his most daring. A diamond pavé-set choker of 18 carat white gold, with a glistening gem-encrusted surface, replicates both the skin and endoskeleton of the serpent.
1000 diamonds (or "scales") of the rarest clarity are inlaid into white gold "bone", personifying light in movement. The piece becomes a breathing work of art; as it moves sinuously across the collarbone of the wearer.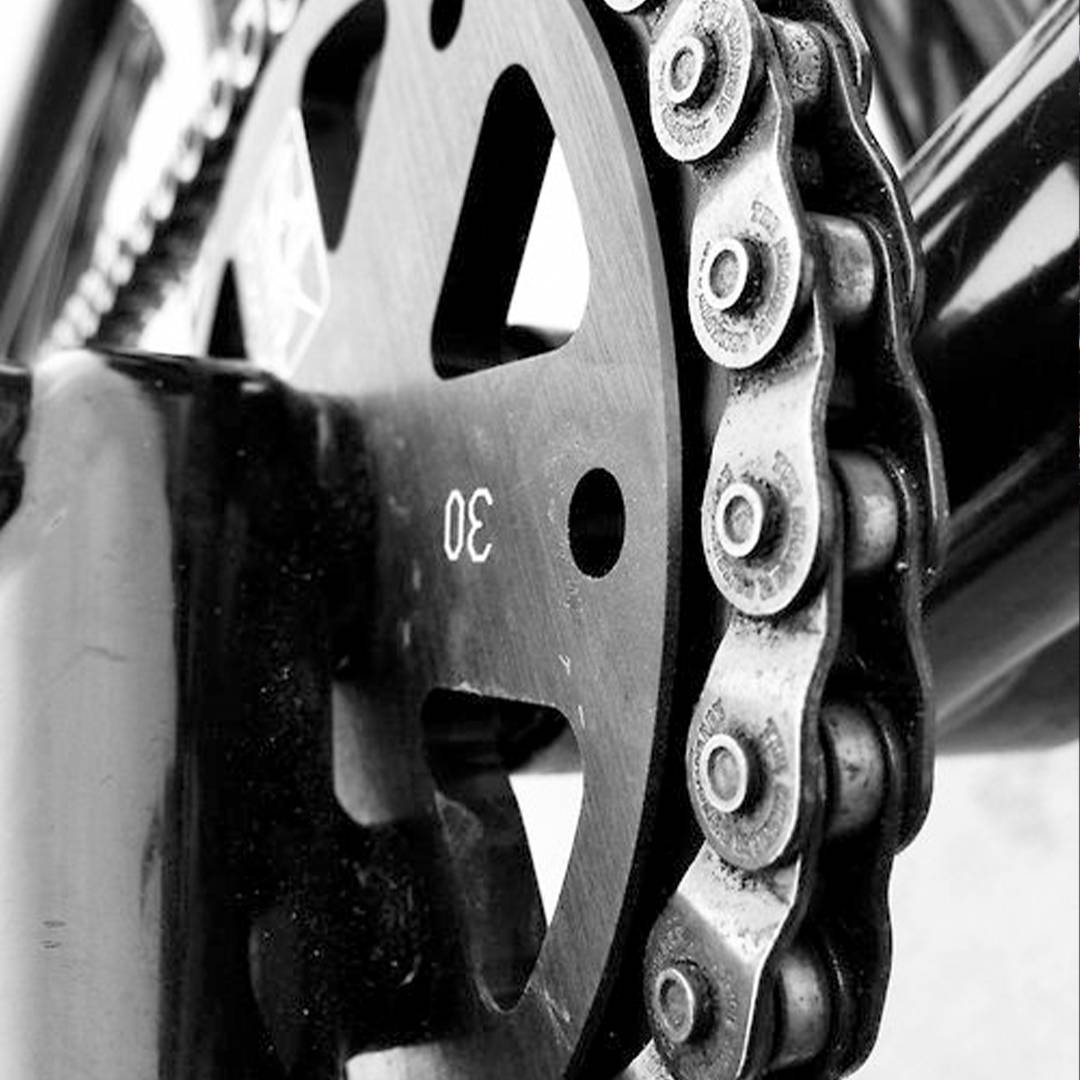 The reptilian spine is again translated into an 18 carat gold bracelet of interconnected diamond-encrusted pieces of "bone", a process which took four years to perfect. Mechanical, light-reflecting and technically dazzling, this is museum worthy jewellery that is destined to be worn.