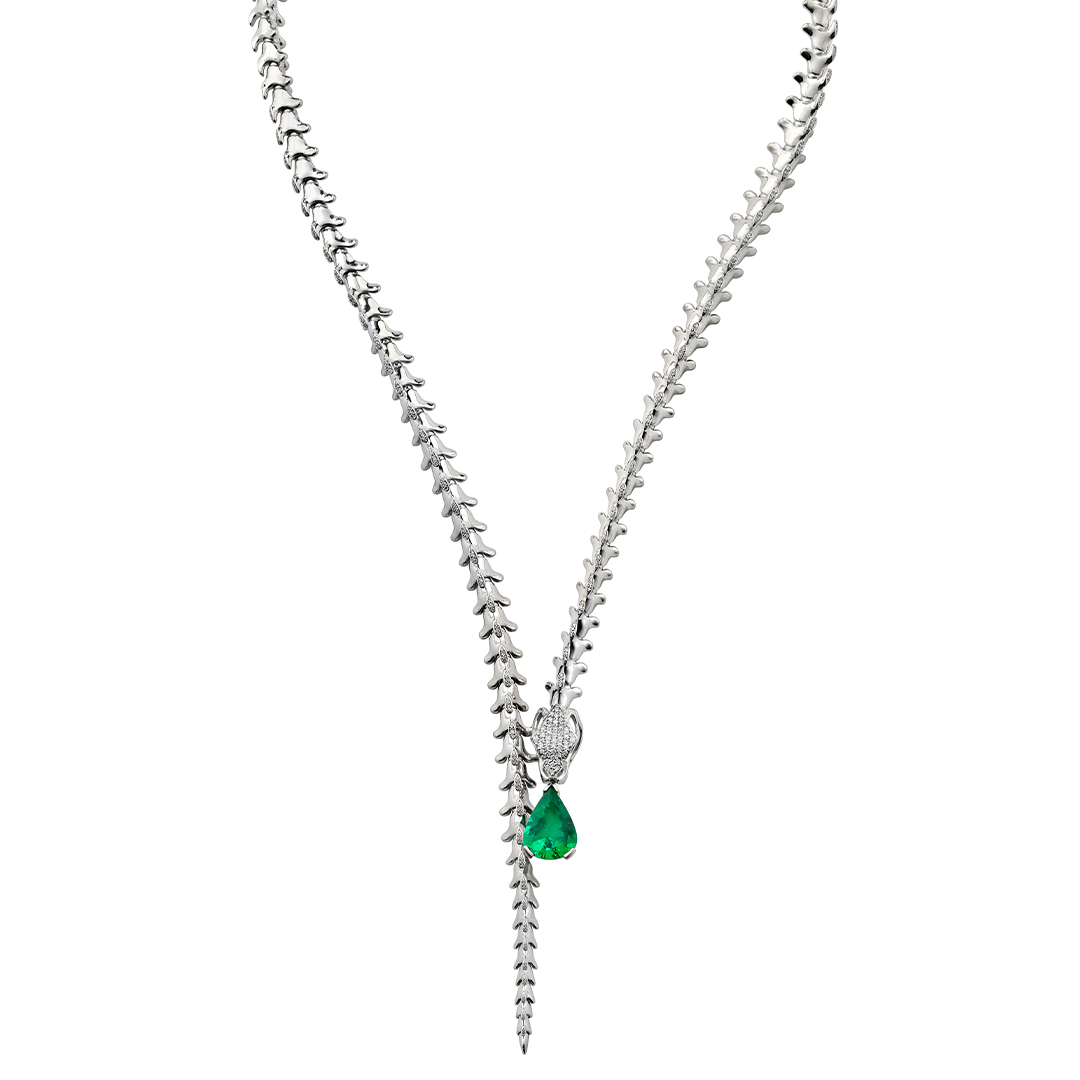 Serpent's Trace Couture Emerald Necklace
18CT WHITE GOLD, DIAMONDS, EMERALD
The Serpent's Trace Couture Emerald Necklace is Leane at his most innovative; the physicality of his ideas, from human-sized vertebrae, to snake endoskeletons that wrap around the neck, maximise his skills as "a jeweller" first.
To make an enquiry, please contact Laura Fumagalli, Head of Private Clients at Laura.Fumagalli@shaunleane.com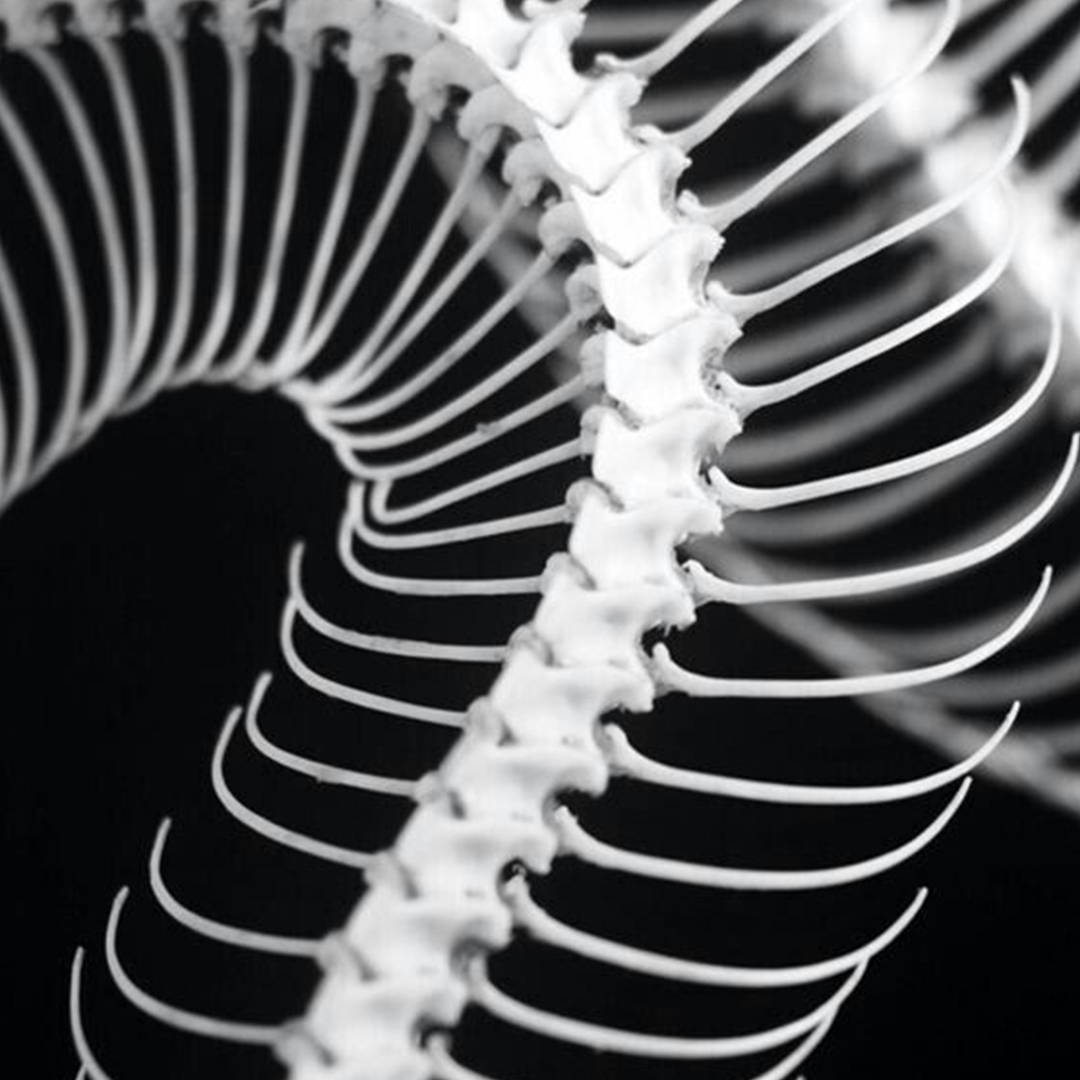 Leane uses traditional goldsmithing techniques to underpin the subtle movement of the serpent undulating across the skin; an incredible vertebrae of interlocking sculptural white gold pieces of "bone", articulated with 1.30 carat of white diamonds; it slithers soundlessly, around the neck of the wearer, clasping in its jaws, an exquisite 3.34 carat pear-shaped natural Zambian emerald.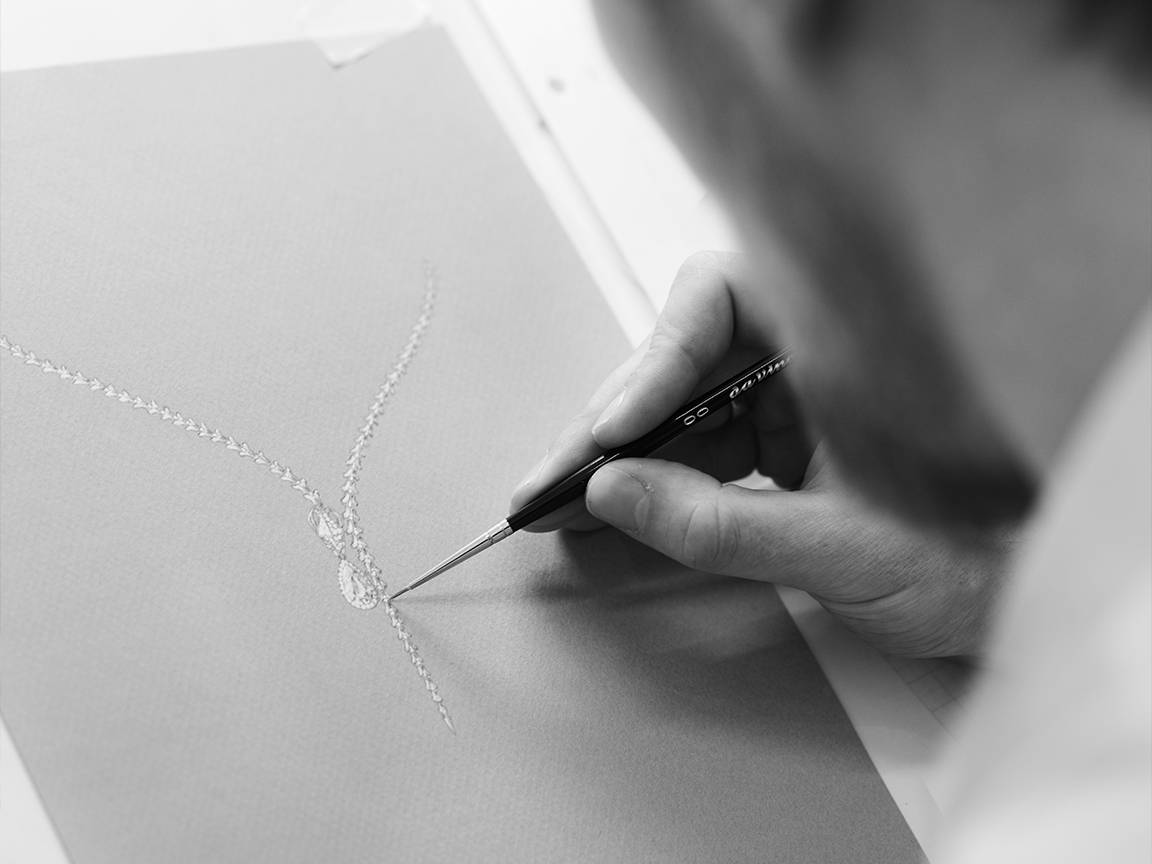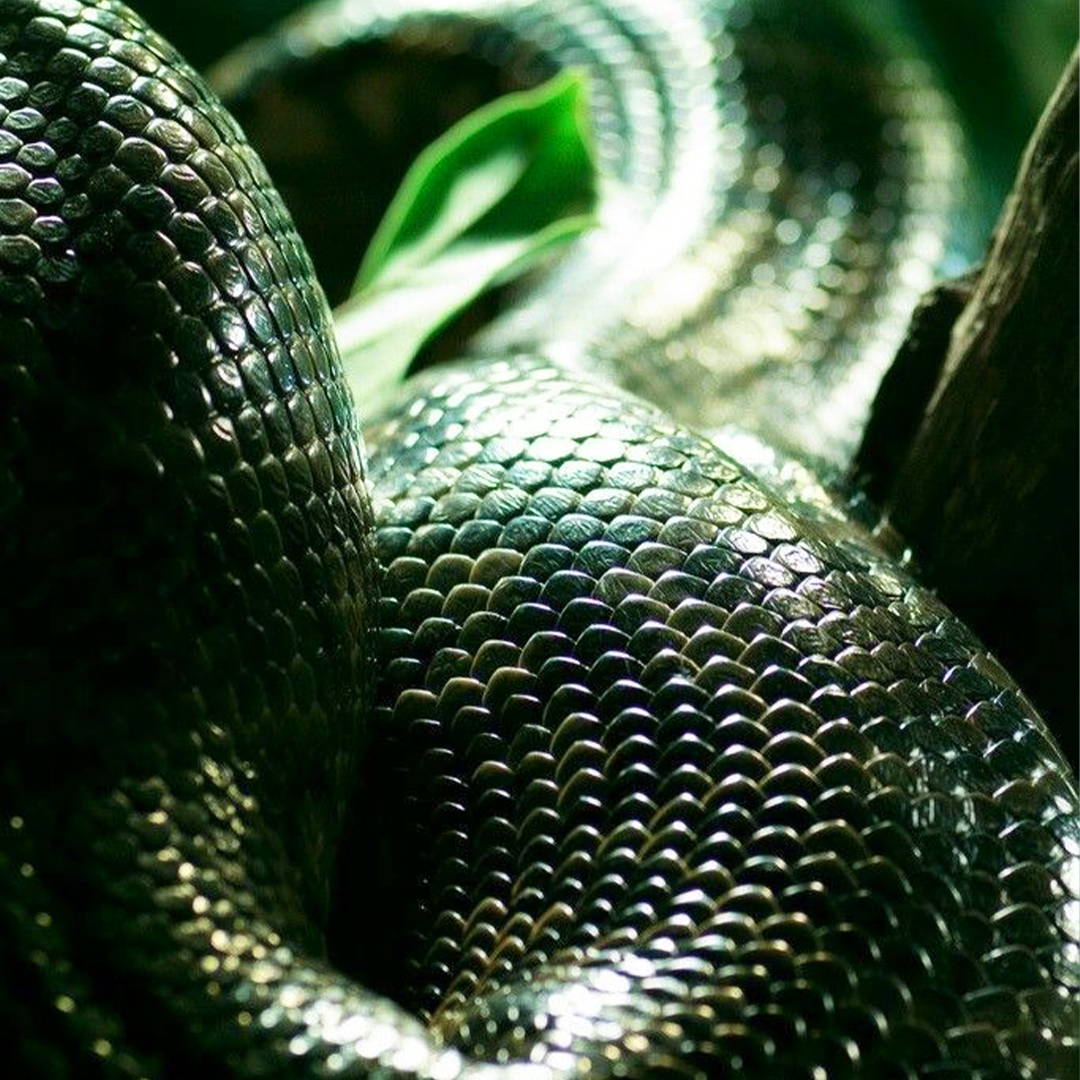 Leane's bejewelled serpent is alive with mystical associations. Visceral, majestic, the snake's hiss reverberates as far back as Ancient Egypt, when the coiled cobra, Uraeus, was a talisman.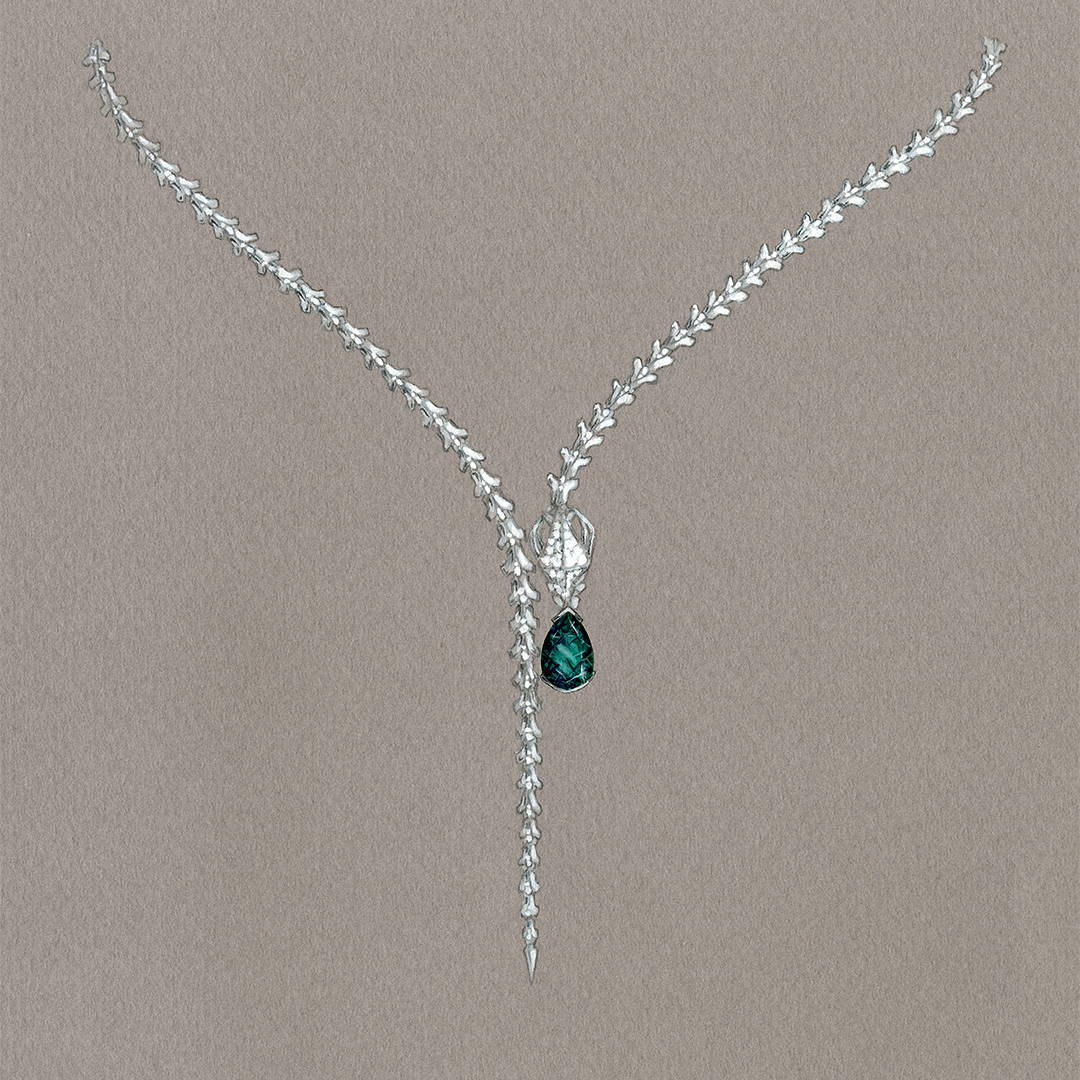 Protectors of the pharaohs, serpent's were a symbol of eternity in ancient cultures, and indigenous North America. They are dangerously beautiful, powerful and free. Physical, tactile, this is a breathtaking neckpiece with global reach. The Serpent's Trace Couture Emerald Necklace was shown at Masterpiece, London, curated by Carol Woolton in 2012.