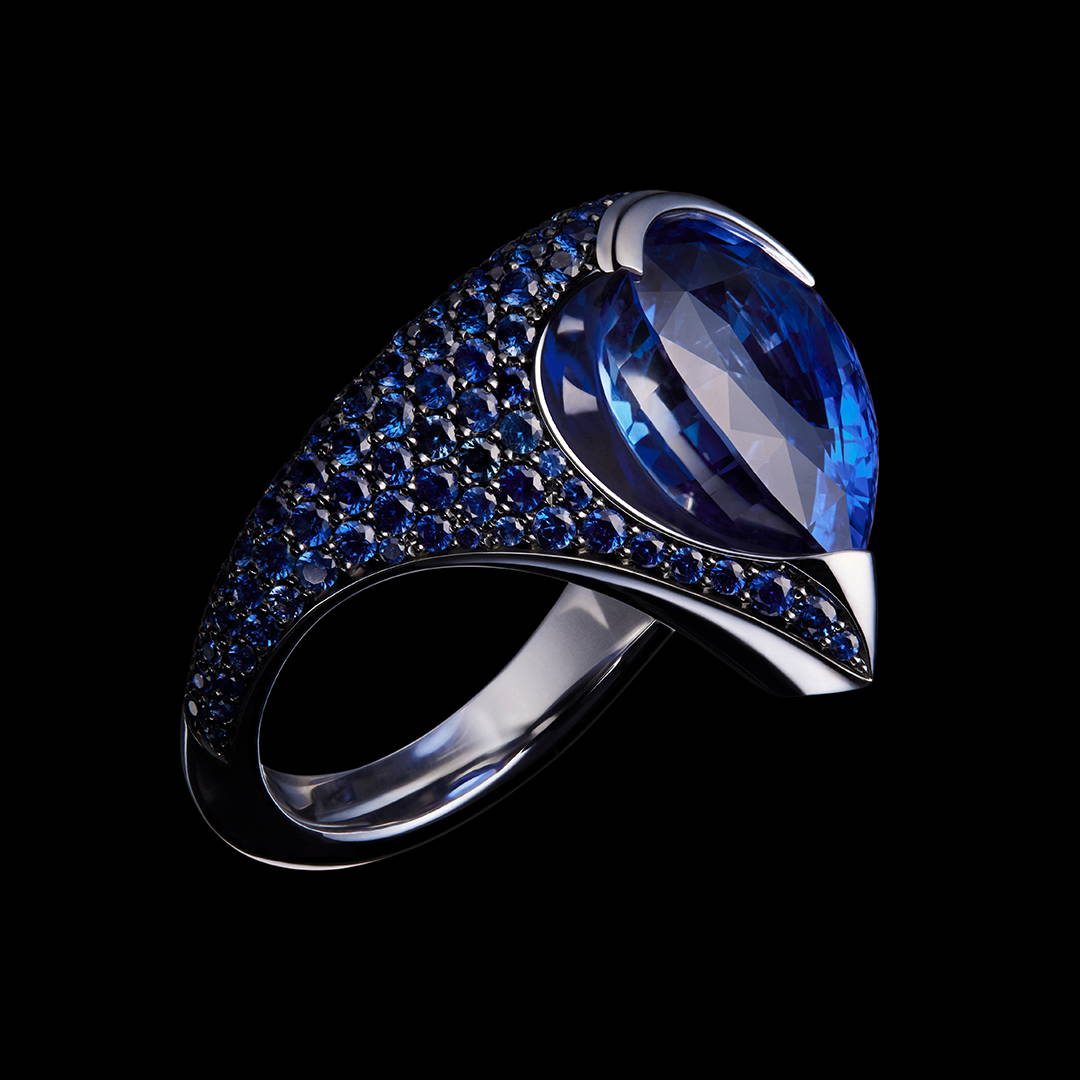 PLATINUM, ROYAL-BLUE SAPPHIRES, CENTRAL BLUE SAPPHIRE
The Prowess Sapphire Ring reveals the personal passions and themes that have inspired Shaun Leane's career: traditional craftsmanship, innovative materials and historical design.
To make an enquiry, please contact Laura Fumagalli, Head of Private Clients at Laura.Fumagalli@shaunleane.com
Crafted from platinum and pavé set with more than 170 royal blue sapphires, the Prowess Sapphire Ring's exquisite centrepiece is a magnificent 10.53 carat sapphire of striking size and beauty. Leane's meticulous placement of the central sapphire is just so that its many facets capture and disperse light from all angles.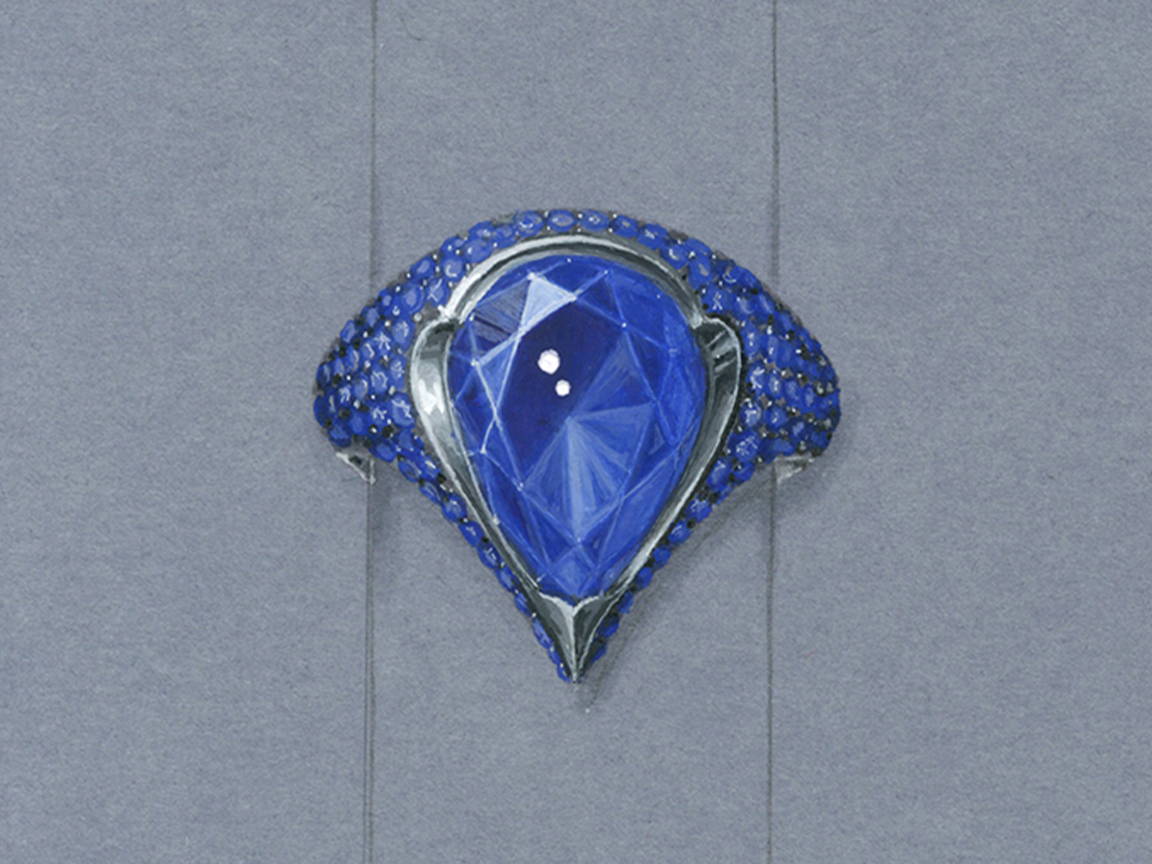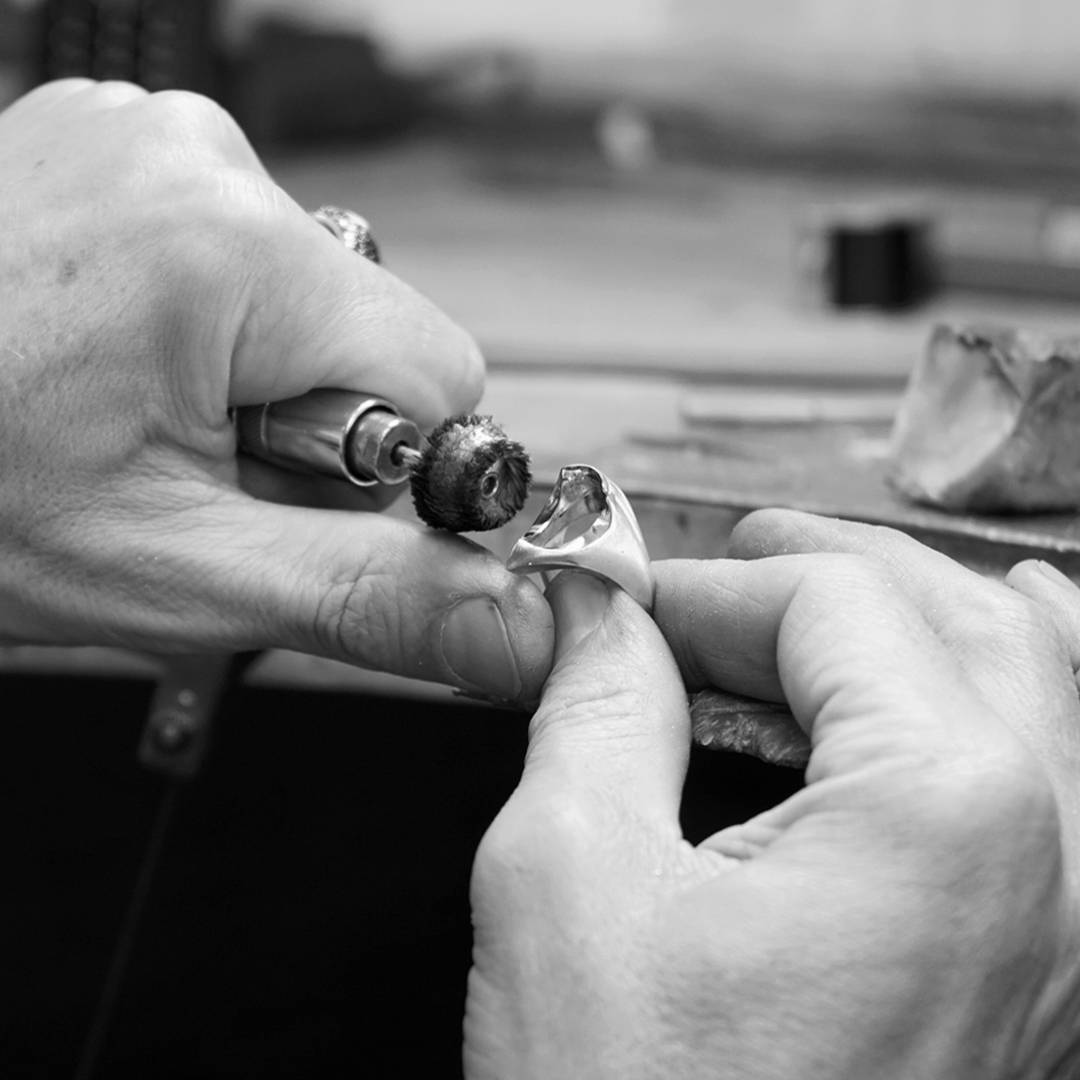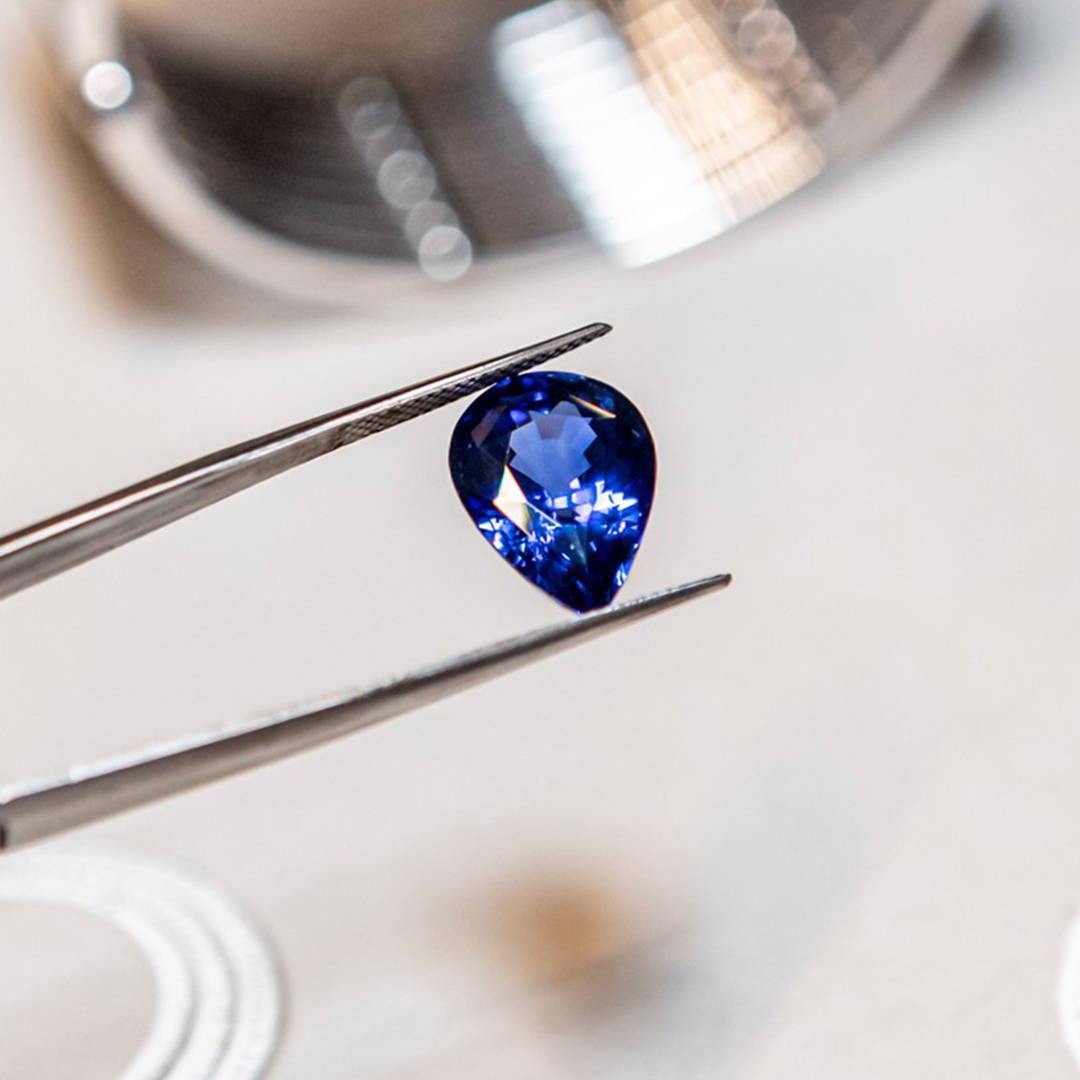 The Prowess Sapphire Ring's contemporary setting and exotic beauty is held in a balance by a sleek, architectural design. Think: Leane's distinct fearlessness with couture elegance. Leane uses jewellery to signal our taste for change, with a high-contrast of hybrid materials; his choice of platinum gives the Prowess Sapphire Ring a polished, technological feel.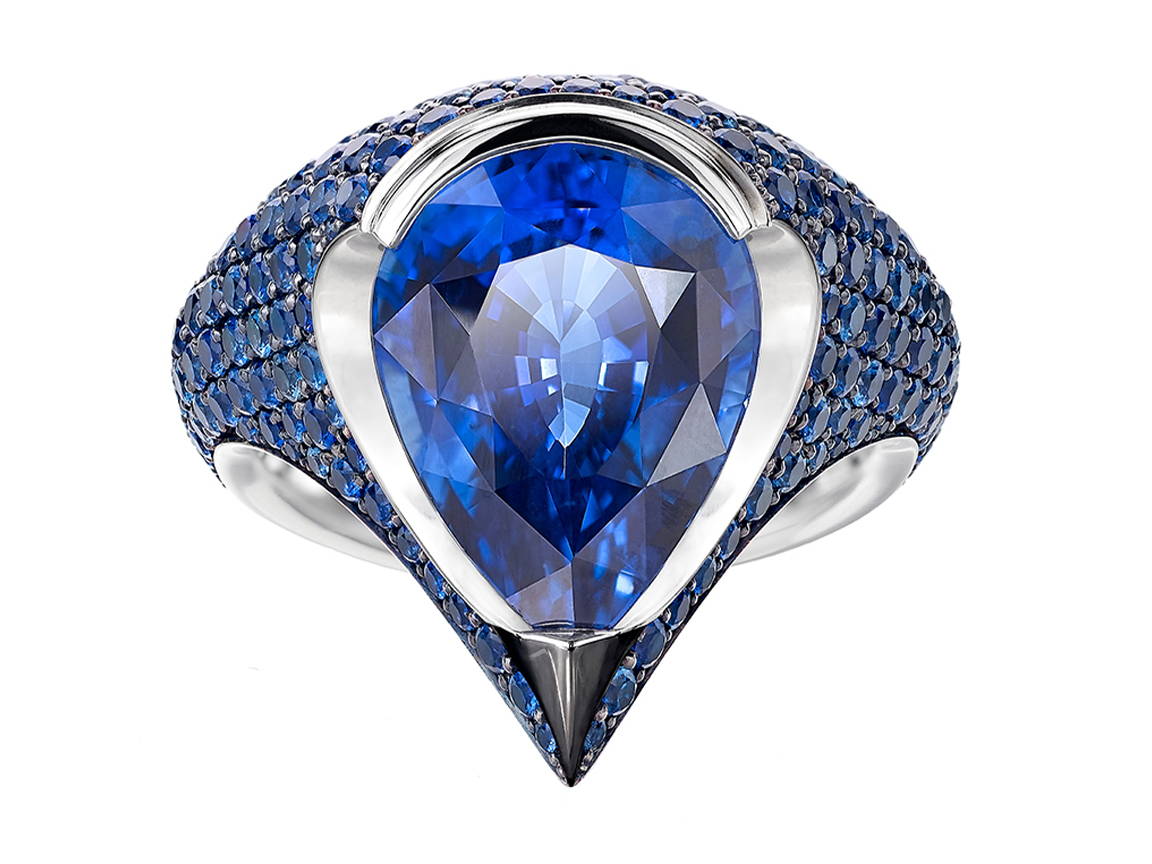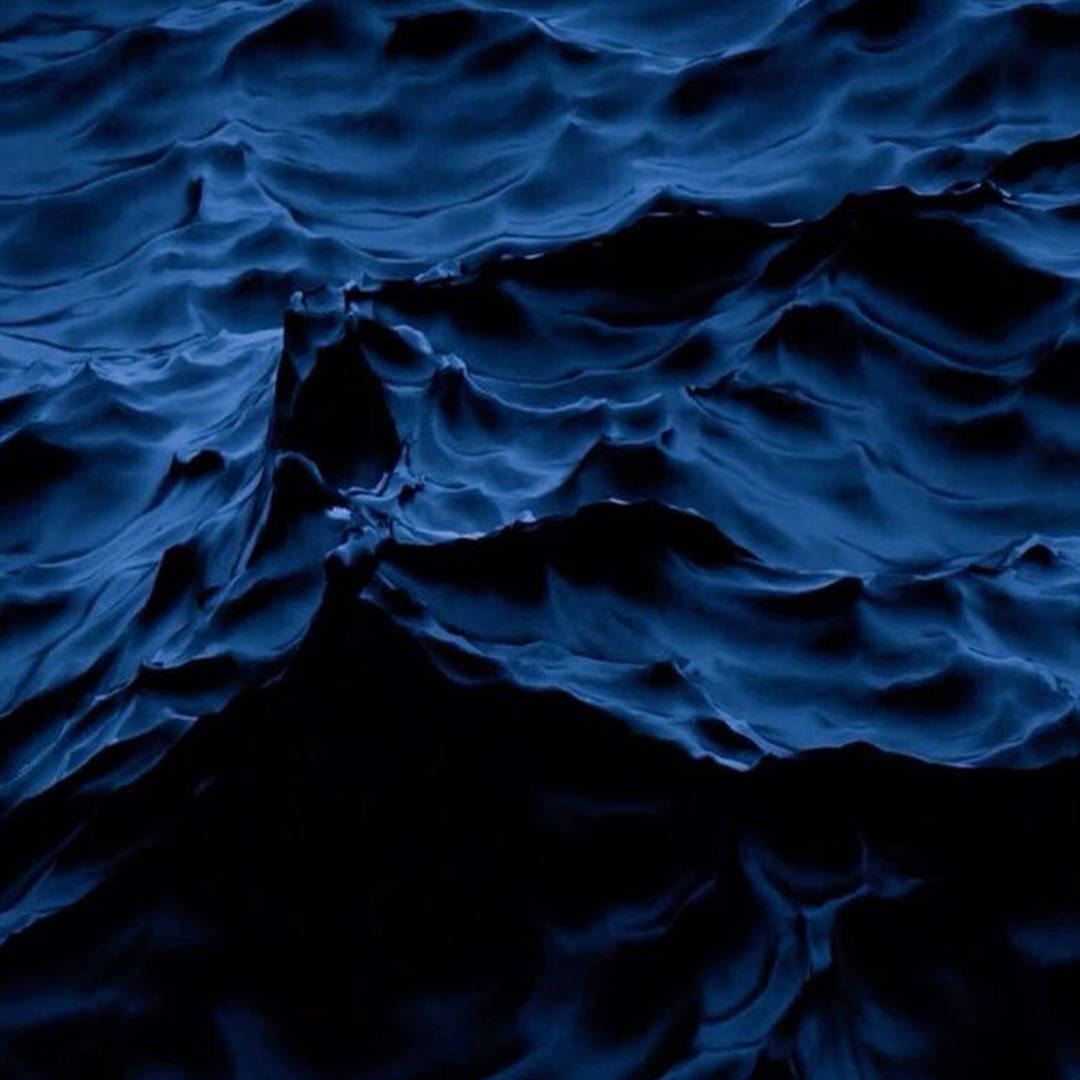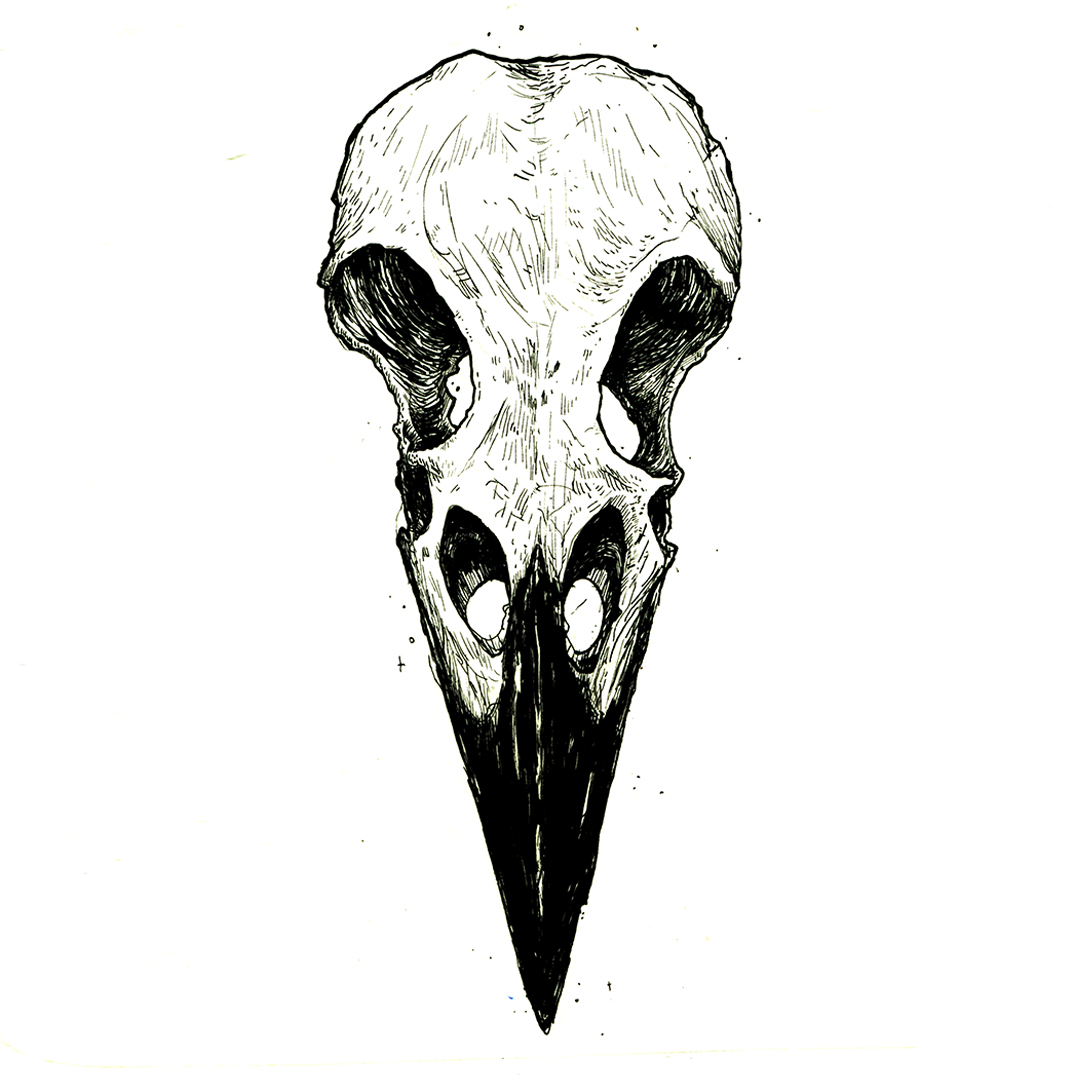 The clean, fluid silhouette diffuses opulent colour and sharp lines; reminiscent of Art Deco designs of the 1920s and 30s. But the ring's wow factor is it's glittering sea-blue jewel, evoking talismanic properties, a source of protection when worn. This is heirloom jewellery with global providence.